Sophie-Alexia de Lotbinière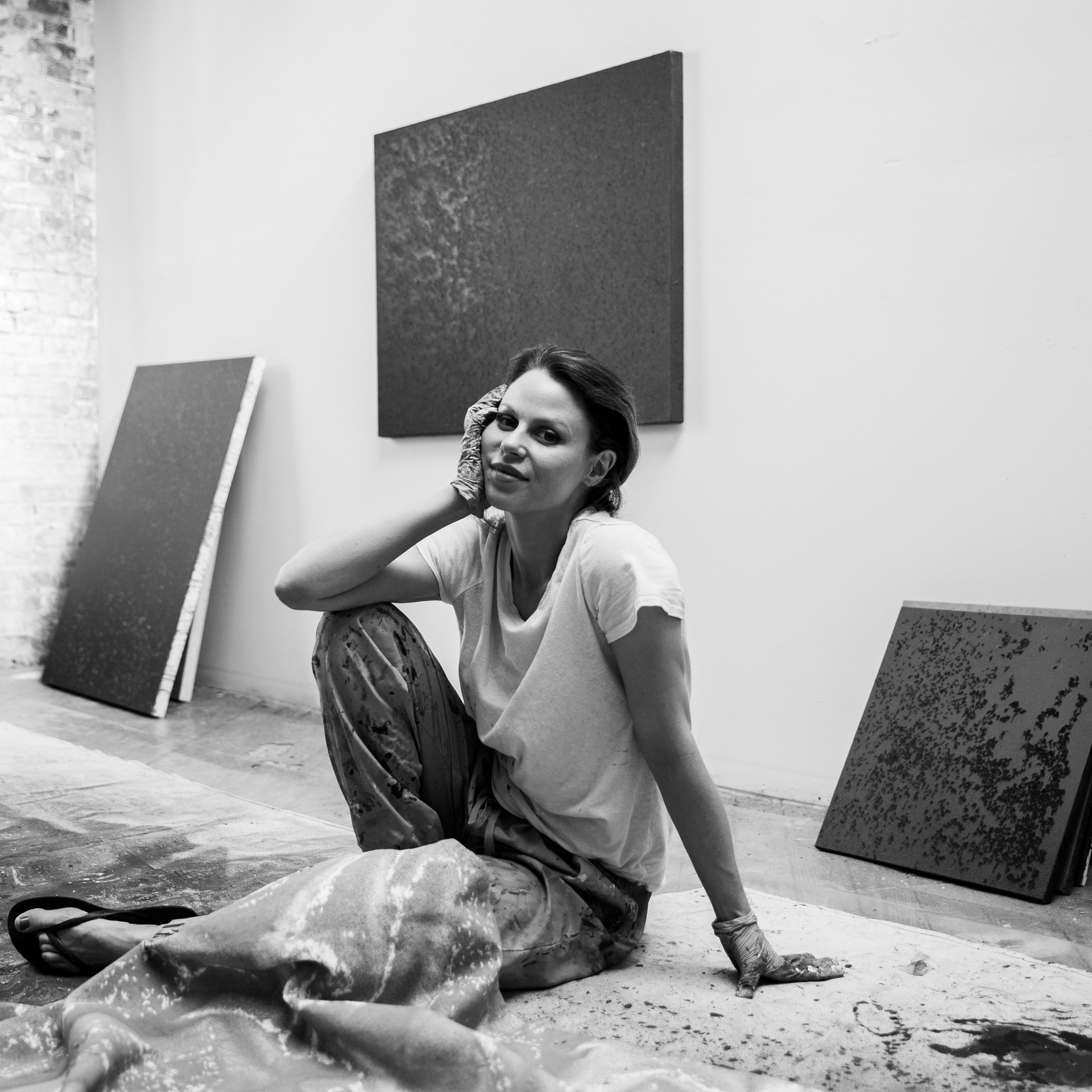 Sophie-Alexia Joly de Lotbinière (born in Montreal) is a Canadian painter based in Los Angeles, California. She holds a combined Bachelor of Fine Arts from The School of the Museum of Fine Arts and Tufts University as well as a Master of Fine Arts from Sotheby's Institute London and has completed training in figurative and portrait painting with Charles H. Cecil Studios in Florence, Italy. Joly de Lotbinière's artistic practice integrates immediate elements found in her environment as part of her process to create pieces that emphasize their own materiality. Her meditative colour field paintings establish a language that interlaces abstraction with the metaphysical. A sense of movement is consistently present in her works as they aim to depict the illusory quality of the present moment. Sophie-Alexia Joly de Lotbinière has presented exhibitions in Canada, the United States and Mexico. In 2022, she was featured by Untitled Art Fair as a promising young artist to watch.
Sophie-Alexia Joly de Lotbinière (née à Montréal) est une artiste peintre d'origine canadienne basée à Los Angeles en Californie. Elle est titulaire d'un baccalauréat combiné en beaux-arts de la School of the Museum of Fine Arts et de l'Université Tufts ainsi que d'une maîtrise en beaux-arts du Sotheby's Institute of London. Elle a également complété une formation en peinture figurative et portrait avec les studios Charles H. Cecil à Florence en Italie. La pratique artistique de Joly de Lotbinière intègre des éléments du quotidien tels du sel et du riz de manière à créer des pièces qui mettent en valeur leur propre démarche et matérialité. Ses compositions méditatives établissent un langage visuel qui allie abstraction et métaphysique. Empreintes d'une subtile impression de mouvement, elles dépeignent la qualité illusoire et l'impermanence du moment présent. Sophie-Alexia Joly de Lotbinière a exposé au Canada, aux États-Unis et au Mexique. En 2022, la foire d'art contemporain Untitled Art Fair l'a désignée comme jeune artiste prometteuse dont le parcours est à surveiller.
Selected Works | ŒUVRES SÉLECTIONNÉES
Recent Sold works | ŒUVRES VENDUES