When and how did you first begin your career as an artist?
I started painting in my early 20's. Thinking back I don't recall what prompted my interest in painting, but shortly after I looked into art school and later enrolled.
Why do you make art?
Making art offers a mental and physical challenge. Taking an idea, something unresolved, and working through possibilities until an object eventually emerges is an authentic experience.
Can you walk us through your artistic process?
At this point, ideas generally evolve from previous bodies of work. Sometimes it's compositional, imagery, or a combination of various works from the past that form a new idea. Once I'm set on what to make, I make sketches, collages, or mockups. This process utilizes both digital and handmade methods depending on what I'm going for. At this point the colour choices and compositions are figured out, leaving me with the challenge of how to make large-scale versions. Planning is a large part of my process. Rarely do I start on a piece of work without a thorough plan or concrete idea of what the finished work will look like.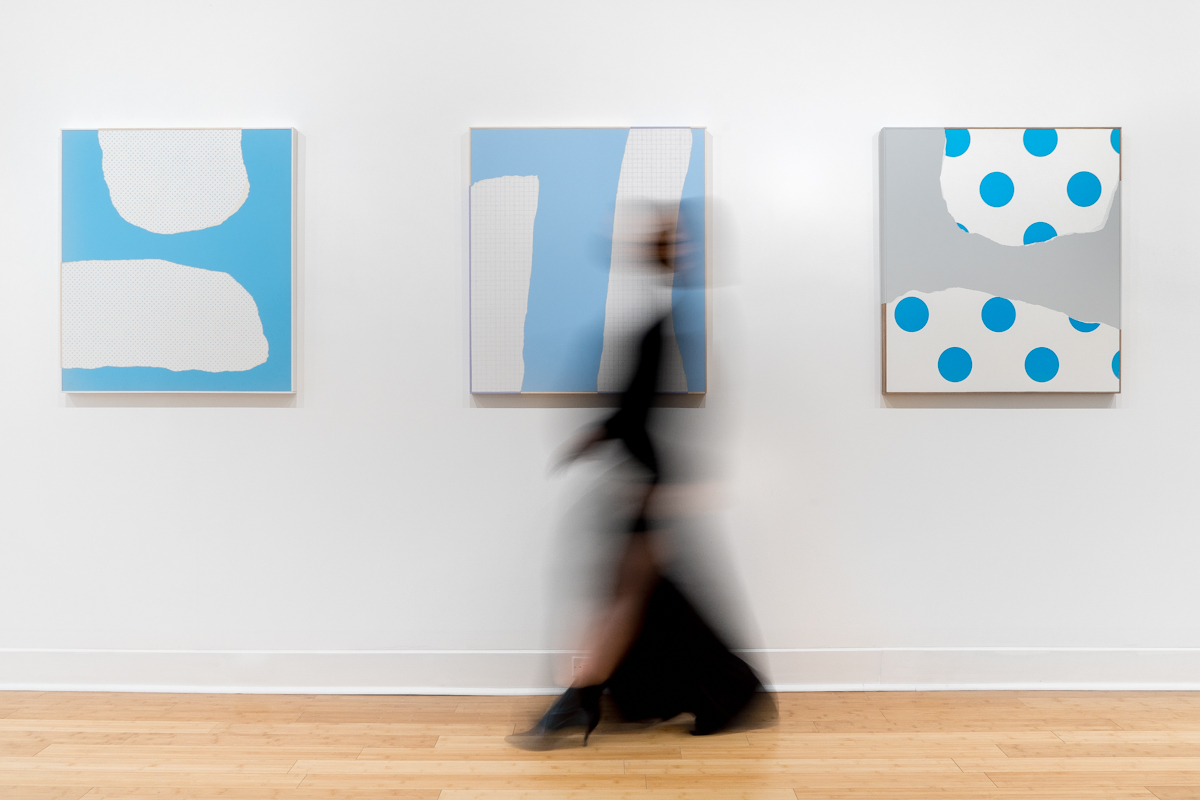 When exploring minimalist art, how do you decide what to focus on and what to leave out?
I rarely decide to leave anything out. I don't intend to make "minimal" work, it's just what the result is.
How do you approach colour?
Colour theory is exciting to me. It pulls from several areas I enjoy researching, Psychology, Sociology, aesthetics (philosophy)... and more. Colour harmony is what I focus on most when developing a painting. I generally utilize the tried and true Complementary, Split-Complementary, Analogous, and Triadic methods based on my initial colour choice. From there I'll deviate and expand on possibilities and try to improve on what's expected.
How was the Panel Composition Series born?
I made the first Panel Composition in 2015. The idea came from a job where I was required to remove old wallpaper from several rooms in an apartment. Fortunately, I was able to remove the paper in large sections and realized I could create wall-sized compositions with the torn paper and exposed wall. Years later, I thought of this experience and started making the Panel Composition series.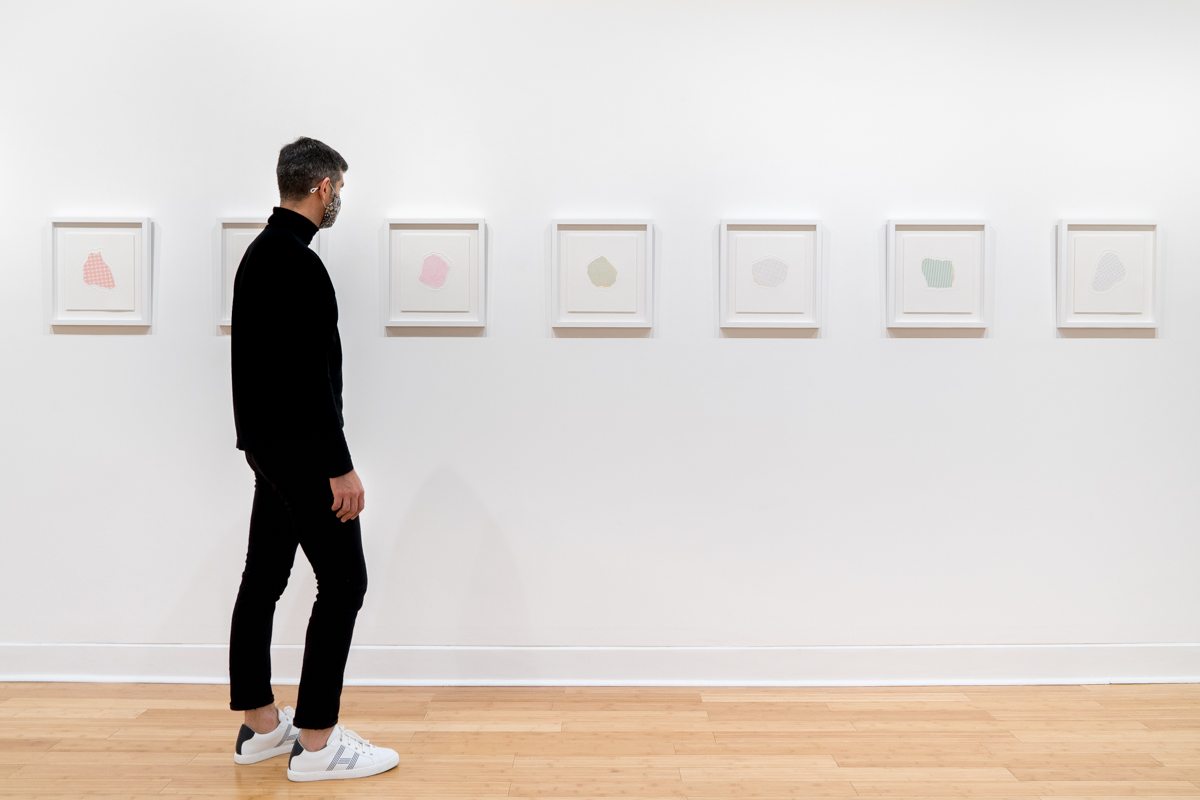 Share your thoughts about the place of galleries in an on-line, Internet, social media influenced art market?
Naturally, there are pros and cons to so much of the work we see being presented online. I enjoy being exposed to work I'm unable to experience physically, but nothing can compare to walking through an exhibition and gaining an understanding of the work's nuances. I have a high level of appreciation for curation and how a body of work interacts with one another within an exhibition.
How do you see your artistic practice evolving in the coming year?
I'll be working on several new series of work this coming year. A couple of the series has been in development for several years and I'm just now feeling like I've figured out how I plan to build each piece. Circling back on ideas is a pretty common move for me. For whatever reason... It's not always the proper time for an idea to be realized. Thankfully I catalog everything in Notes so it's all just waiting on my phone.