SÉBASTIEN GAUDETTE | PARTY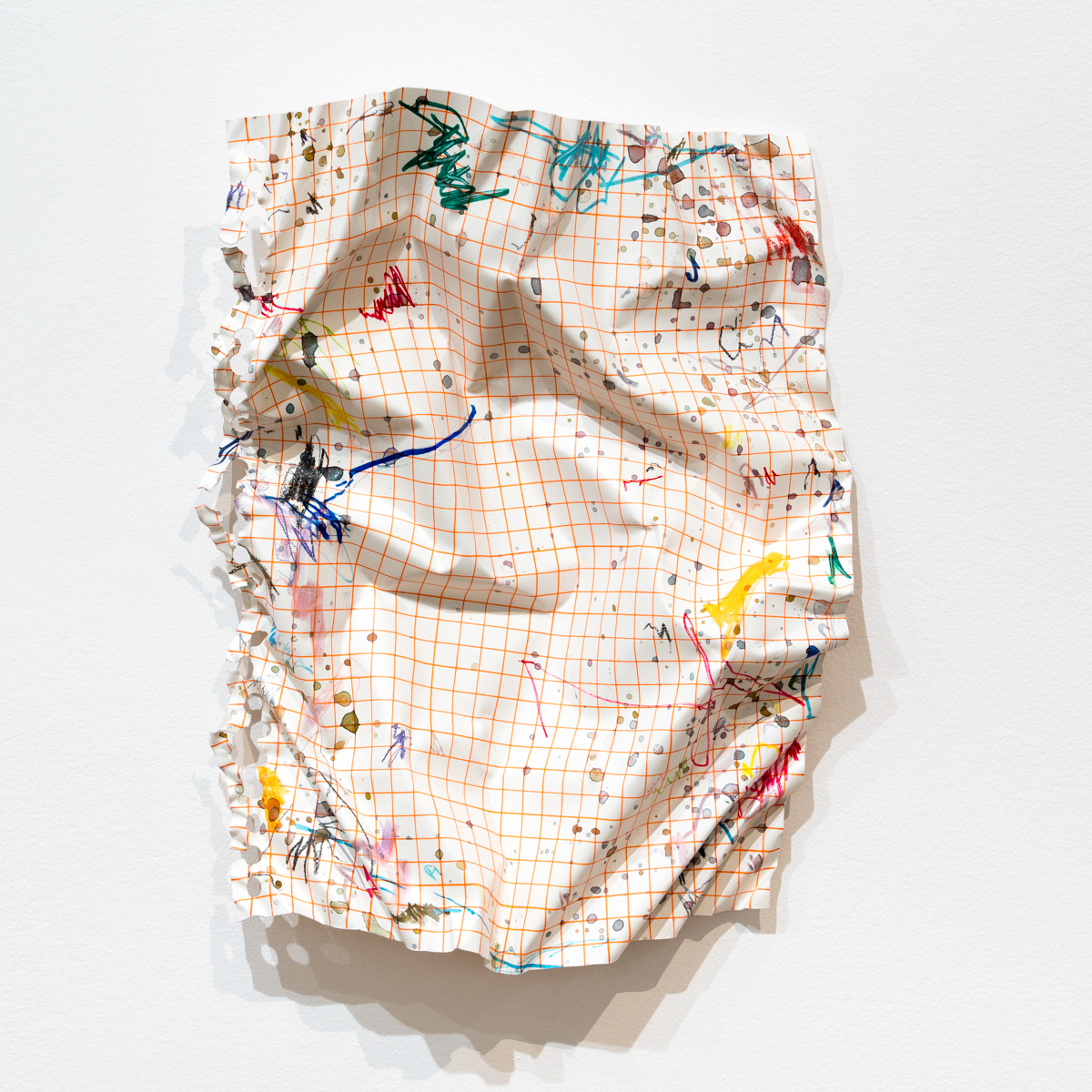 Sébastien Gaudette
PARTY
7 avril 2023 - 29 avril 2023 | April 7, 2023 - April 29, 2023
Vernissage :
Jeudi le 6 avril 2023 de 17h00 à 20h30 *
Thursday April 6th, 2023 from 5PM to 8:30PM *
Cliquez ici pour voir l'événement Facebook
* Le vernissage de cette exposition est présenté en partenariat avec la distillerie BluePearl.
* This exhibition opening is sponsored by BluePearl.
À PROPOS DE L'ARTISTE
Sébastien Gaudette (né en 1984, Montréal) est un artiste natif de Montréal, où il vit et travaille. Suite à l'obtention d'un baccalauréat en arts visuels et médiatiques de l'Université du Québec à Montréal, il entreprend une recherche approfondie autour du papier, explorant les multiples formes et facettes du médium, notamment son froissement dont il réalise de parfaits trompe-l'œil par l'entremise du dessin, de l'écriture et de la sculpture. Ses oeuvres ont fait l'objet de nombreuses expositions individuelles a travers le Quebec, notamment aux Musée des beaux-arts de Sherbrooke, au Musée des beaux-arts de Mont-Saint-Hilaire, au Musée du Bas-Saint-Laurent, au Centre national d'exposition de Jonquière, au Cirque du Soleil ainsi que dans plusieurs Maisons de la culture de Montréal. Gaudette a également participé à des événements de bienfaisance, dont l'encan du Musée d'art contemporain de Montréal et celui du Musée d'art contemporain des Laurentides. Sur la scène internationale, il a été invité à exposer à l'Art Helix Gallery de Brooklyn, en plus d'avoir vu son travail présenté lors de nombreuses foires internationales, dont Art on Paper à Miami, Seattle Art Fair ainsi que la foire Papier à Montréal. L'artiste a aussi réalisé plusieurs résidences de recherche au Canada et aux États-Unis, ces dernières lui ayant permis d'explorer sa démarche de création dans différents contextes.
ABOUT THE ARTIST
Sébastien Gaudette (born 1984 in Montreal) is a native of Montreal, where he lives and works. After obtaining a Bachelor of Fine and Media Arts from Université du Québec à Montréal, he began a serious research on the medium of paper, exploring the multiple forms and facets of its crumpling, of which he produced perfect trompe-l'oeil through drawing, writing and sculpture. His works have been the subject of many solo exhibitions across Quebec, notably at the Museums of Fine Arts of Sherbrooke, the Museum of Fine Arts of Mont-Saint-Hilaire, the Musée du Bas-Saint-Laurent, the Jonquière National Exhibition Center, the Cirque du Soleil, as well as in several Maison de la culture in Montreal. Gaudette also took part in charitable events, including the auction of the Musée d'art contemporain de Montréal and that of the Musée d'art contemporain des Laurentides. On the international scene, he has been invited to exhibit at the Art Helix Gallery in Brooklyn, in addition to having his work presented at various international fairs, including Art on Paper in Miami, Seattle Art Fair, and the Papier fair in Montreal. The artist has also completed a number of research residencies in Canada and the United States which have allowed him to explore his creative process in different contexts.